NEW JERSEY PICNIC
Sunday, June 9, 2019
A very successful picnic this year at Alpine NJ. With great weather our members came from New Jersey, Brooklyn and Long Island.
Congratulations to organizers Missy and Mike Valantassis who did an excellent job. Many thanks to Dimitris Nikolaras, Andreas Sarris and Anna and Manolis Sazaklis who came early and helped setup the area.
But most of all a big THANK YOU! to all who came and made it successful.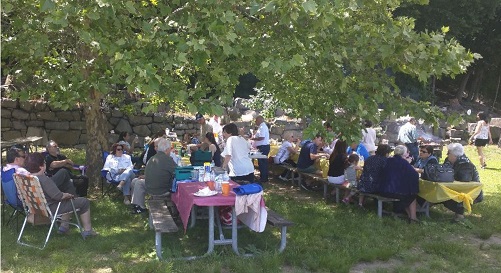 ---

METROPOLITAN SOCIETY OF KARDAMYLIANS, INC.
7919 3rd Avenue, Brooklyn, NY 11209
The Metropolitan Society of Kardamylians, Inc., is a not for profit organization.
It was established on December 1935 in Brooklyn, with the purpose to help the Kardamylian immigrants.
Today the Organization's activities, consist of receiving and collecting funds for charitable and educational purposes, as well as inculcating in its members the traditions, history and customs of the ancestral home, Kardamyla and assure the continuance of the educational process of the history of Kardamyla.
R
ead "Purpose of the Organization" in detail as stated in the organization's Constitution and By-Laws
---